Area Churches
Waco Baptist Church
Waco Methodist Church
New Hope Baptist Church
Faith Revival
Cumba Christian Center
Waco Church of Christ
Cornerstone Baptist Church
Antioch Baptist Church
Rock Fellowship
Arise Community Church
Businesses
Snow's Muffler & Garage
E J Blanck Co
Waco Warehouses
D & S Enterprises
Waco Mini Market
Danny's Motors
I & D Recycling and Auto Parts Inc
Love's Truck Stop
Leisure Time RV Park
Robinson Motor Sales
Luckey Construction
The Computer and Sign Shop
Great Events, Inc.
WHY WACO?
Waco Fall Fest - 2nd Saturday in September
Parade at 11 am featuring high school bands from Bremen, Haralson County, and Mount Zion
Entertainment will be provided throughout the day such as martial arts, dancers, bluegrass music
Food and craft vendors
Free activities for kids with activities and inflatables
Street Dance at 8pm
Haralson County Chamber of Commerce
The Haralson County Chamber of Commerce has served the business community for over 20 years. Fueled by a vision for collaboration, the power of free enterprise, a committed membership, and a strong board, the Chamber works diligently to build a strong and prosperous community
Visit the Haralson County Chamber of Commerce website
West Georgia Technical College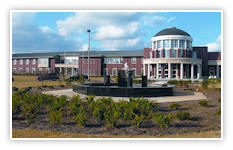 West Georgia Technical College, a unit of the Technical College System of Georgia, is proud to be a part of the City of Waco and Haralson County community.
The College was formed July 1, 2009 with the merger of two state technical colleges, but it's history in Haralson County begins with West Central Technical College which was founded in 1968 in Carrollton. West Central Tech entered Waco and Haralson County in a major way in 2002 with the opening of the Thomas B. Murphy Campus.
Visit the West Georgia Technical College website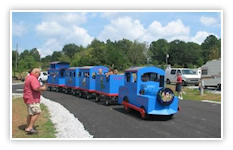 Jellystone Leisure RV Park
The Yogi Bear's Jellystone Park™ Camp-Resort is located in the charming and historic town of Waco within Haralson County, Georgia. Families can enjoy the swimming pool, children's slash pool, put-put golf, train rides, indoor cinema, game room, peddle carts, large playgrounds, children's activities, themed weekends and don't forget Yogi Bear himself. Other amenities include modern laundry facility, clean and specious bathrooms, convenience and souvenir store.
Situated less than an hour from downtown Atlanta you can be sure to enjoy many major attractions yet far away enough to enjoy a family camping adventure in the great outdoors.
Visit the Camp Jellystone website
Haralson County Development Authority
Visit the Haralson County Development Authority website
Teen Challenge USA
Visit the Teen Challenge USA website
West Georgia One Stop Career Resources